Small businesses always do the cost-cutting on many things and the major problem is they feel fleet management software is designed for larger companies, large volume of vehicles and they don't fityour needs. Due to this business usually incur high operational cost, maintenance cost,low productivity, fuel wastage and customer dissatisfaction, etc. The transportation and logistics industry have to rely majorly on drivers and customer feedback to get the updates about logistics whether the product is delivered or not. To overcome these issues tracking the trucks is the only solution.
A fleet management software solution provides a hedge against this uncertainty. Transportation management software is a powerful vehicle tracking system that allows small businesses to control costs, reduce risks, maintain fuel usage, run a more sustainable operation overall and transparency throughout all the stages i.e. from source to destination.
Role of Live Tracking Software:
In the present world, digital technology plays a key role. Any business organization needs safe delivery of the product at the given timeperiod. To manage the fleet and smarter delivery schedules it is essential to know where our products and trucks are at all times. Using live tracking software, we can perfectly understand where is our vehicle, when is your vehicle stopped, the speed of your truck and time taken by the driver to travel and to stop.
Any preferable mobile device helps you to track your truck easily using live tracking software. The real-time application helps your business organization solve your issues regarding transportation and helps to grow in the long run. The live tracking software provides real-time GPS tracking web-based interface.
Features of the Live tracking software:
Easily accessible with any mobile device from anywhere at any point of time
Real-time tracking facility
Tracking of truck
Tracking vehicles and driver activity
Manage time distance logs
Tracking enables route optimization
Real-time application to avoid traffic jams
Live tracking software using mobile devices
Tracking history of your product
Sharing of shipment of your product with customers
Monitoring shipping truck fuel usage
Flexibility of proving multiple sub-users with multiple viewing rights
Role of Live tracking software in small business:
It is very important for small business organizations to bring maximum output from their investments. By using live track software business organizations can control their trucks and employees which helps them minimize the amount spent. The live tracking system helps business organizations to take right decisions in real-time so that they can avoid loss at any stage and boost their productivity.
What type of small business can benefit from fleet management?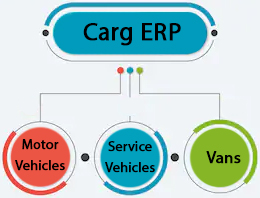 Motor vehicles, vans, service vehicles or heavy equipment owned by business organizations are usually benefited from the fleet management systems. Generally, businesses like delivery and trucking companies, construction crews, service companies and more.
Benefits of fleet tracking software: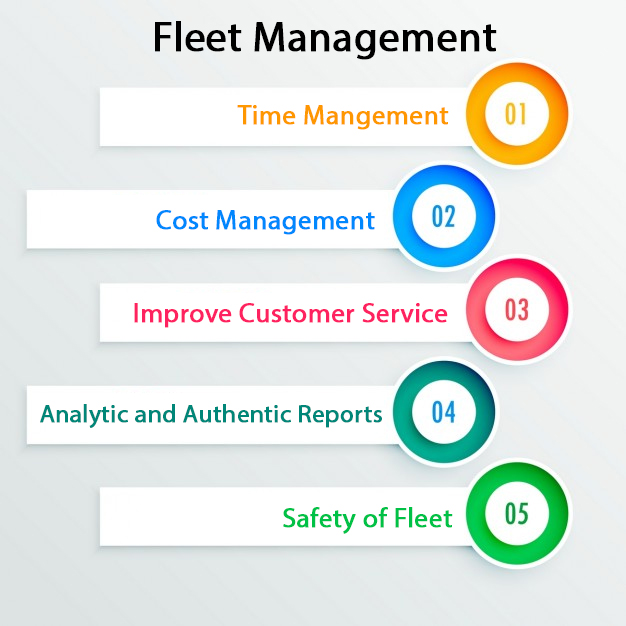 Fleet management system helps small business organizations to enhance their workforce and truck usage, thus enhancing their operational efficiency. Increased effectiveness in billing and mode of payment process and delivery processes can be rationalized. Route optimization, transparency to the customers, increased productivity and customer satisfaction are exclusive advantages offered by fleet tracking software.
Fleet tracking software helps small business organizations to make maximum profit from lower operating costs. By real-time application, it helps business to improve and gain more profit in the long run.
Time Management: Live tracking software helps you to know where your vehicle and product location is, it means less time spent on the phone with the driver or the delivery company.
Cost Management: Live tracking software helps vehicle to take the most convenient route. By real-time application business organizations can avoid wasting time and fuel in traffic jams. With maximum truck usage, it allows organizations to reduce or minimize the cost associated with vehicle maintenance.
Authentic Reports and Analytics: By simply using information and analytic reports small businesses can achieve their targets and gain profits. The live tracking software helps small business industries to track the regular routine of the vehicles i.e. fuel cost, speed of the vehicles, driver behaviors and make alternatives based on the analysis.
Improves Customer Service: With live tracking software, small businesses no need to worry about the delivery of their products and location of the truck. As tracking helps customers to know the exact location of their products and give 100% transparency to the customers, it makes business organizations gain customers trust and this leads to long term association with the customers and makes profit.
Assures safety of the fleet: As live tracking software helps businesses to know the exact location of their product and can control the speed of the truck in real-time. Fleet managers can improve their driving habit and can take strict measures to control the speed of the truck. Thus, helps in the safety of the vehicle.
Advantages of some of the small business companies using fleet management: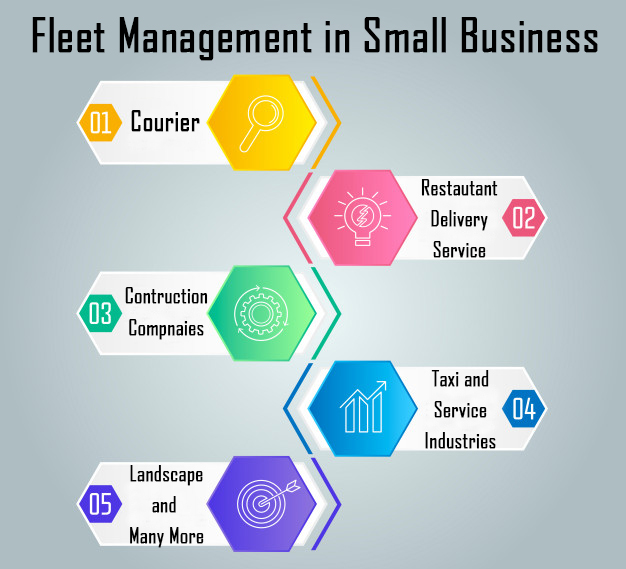 A wide range of companies will be benefited by using fleet management. Just some of the small business companies that can use fleet management and gain maximum output with optimal resources.
Couriers, live tracking software helps the company to know the availability of drivers, thus makes the available driver go on the closest job to take urgent dispatch work. This results in immense customer satisfaction.
Restaurant delivery service, fleet management helps the customer know the exact time the food will be delivered ensuring that food is of high quality.
Taxi and delivery companies are benefitted by reducing the fuel cost by making the closest pick-up points or locations.
Construction business companies can track their truck and know about the location of their goods and machinery.
Conclusion:
Small fleet business owners are often unclear about choosing the right fleet management software to manage their business. We at Cargo ERP have designed customized software solution to benefit small businesses. With many fleet management software available in the market, we have specially developed a software with features acceptable by small business.
You can increase the productivity of the resources by adopting our fleet management software and earn high ROI.
Get in touch and schedule a free demo of Cargo ERP as we intend to optimize your fleet.